Posted in
Accommodation
@
Jun 23rd 2011 12:30pm
- By Administrator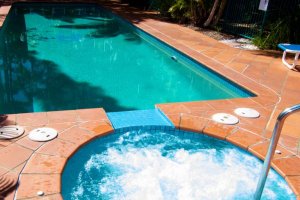 Imagine an amazing holiday in the beautiful sandy shores of Gold Coast where you can enjoy leisurely strolls along the beach. Find all your heart's desire while shopping and dining at the most fabulous shops and cafes or perhaps fill your nights with excitement at the trendiest bars and nightclubs in the region.
Don't just dream away your Gold Coast holiday, with Aruba Surf Resort we can make your imaginations come to life. Situated at the heart of Broadbeach in Gold Coast, Aruba Surf Resort will bring you closer to the the most spectacular places in and around the Gold Coast. Enjoy an entire day at the most desirable beaches nearby our Broadbeach resort accommodation. You can enjoy a picturesque stroll on the shore, bask in the sun, or simply have utmost fun with the littlies while having a refreshing swim.
Take a break from the sun and sand and indulge in the delectable cuisines served at the most innovative restaurants around Broadbeach. You can also enjoy the sights and sounds of the metropolis as you take a visit at the famous Broadbeach attractions. Catch your favourite local and international pop artists as they perform at the Gold Coast Convention Centre. Shop till you drop at The Oasis and Pacific Fair Shopping Centres. Or better yet take the risk and limitless rewards at Jupiter Casino.
You can also experience exhilarating adventures at the world-famous theme parks around the Gold Coast. The Coast is home to a number of theme parks in the country where you can have your fill of thrills at the rides in Movieworld, Dreamworld and Wet 'n Wild Water World. You can also learn more about wildlife conservation while getting up close with the most adorable creatures at Sea World and Currumbin Wildlife Sanctuary.
After a day filled with excitement, guests can take pleasure on a relaxing downtime at Aruba Surf Resort. Our Gold Coast budget accommodation offers lovely 1 and 2 bedroom fully self contained apartments with bright modern furnishings, spacious lounge and dining area. Complete and fully furnished, each Broadbeach family apartments features full kitchen and laundry facilities.
Aside from our cosy and spacious apartments units, we also provide a superb array of amenities and services that will make your holiday even more delightful. Aruba Surf's sun-drenched pool and spa area is tailor made for relaxation but also ideal for guests keen on morning laps. Stay fit and fab while on a holiday. Our Broadbeach holiday apartments provide a Gym and Fitness Room where you can do your daily workout routines. Families can also enjoy wonderful family meals at our barbeque area.
For bookings at Aruba Surf Resort, please click here.