Posted in
Local Events
@
Apr 20th 2012 4:19pm
- By Administrator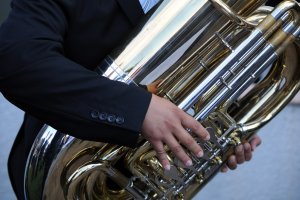 Each August, Broadbeach becomes a bustling hub of musical activity as thousands of music lovers make their way to the beachside precinct for the annual Jazz Festival. Set against unforgettable seaside landscapes, the festival celebrates Australia's finest jazz talent over three days of live music, fine dining and celebration.
Head to an intimate lounge bar to check out a hotly tipped new act or secure a spot in front of one of the outdoor stages to soak up the smooth, soothing sounds of world class jazz in the fresh ocean air.
In between music events you can sample the exotic flavours of international restaurants; enjoy designer shopping at Niecon Plaza or simply laze on the famous white sandy beach and enjoy the Gold Coast sun. Bliss!
The annual festival is completely free and no tickets are required, just a passion for live music. Our Broadbeach resort accommodation is the perfect base for anyone one who wants to make the most of the festival. Come and jazz up your winter at Aruba Surf Resort!
To find out more about Broadbeach Jazz Festival 2012, please check http://broadbeachgc.com/events for details as they emerge.
Image Source: Geek Philosopher