Posted in
Local Events
@
Sep 6th 2012 9:23am
- By Administrator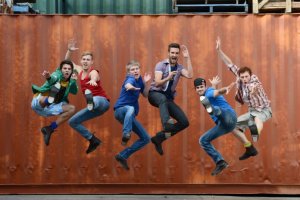 Enjoy a night of dazzling dance and entertainment when Dein Perry's Tap Dogs comes to Jupiter's Casino, close by our Broadbeach family apartments next month.
Now 15 years old, the multi award-winning show has dazzled more than 12 million people in 330 cities worldwide and is sure to wow the crowds in Broadbeach when it comes to the Gold Coast this November. The high-energy dance and live music spectacular is set on an Aussie construction site and features an ultra talented cast of eight characters that perform breathtaking dance feats to the beat of their own dream, upside down and even on water!
Don't miss this unstoppable dance extravaganza when it comes to Jupiter's Casino from November 10 - February 24.
To find out more, go to www.jupitersgoldcoast.com.au