Posted in
Local Events
@
Mar 25th 2019 10:24am
- By Administrator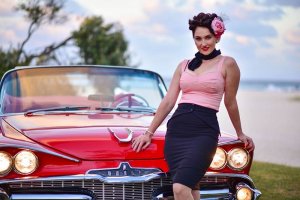 Livin on a Prayer - The Bon Jovi Show
Bon Jovi have had an impressive career that has lasted for four decades. The group has also had their share of awards. Winning numerous Grammy awards as well as being chosen for the Rock and Roll Hall of Fame, Bon Jovi has broken records selling millions of albums worldwide. They have made 14 albums and have a string of number one hits. They have performed in stages all over the world and have travelled everywhere to promote their music.

"Livin on a Prayer" is a fitting tribute to these legends of rock 'n' roll hailing from New Jersey. Rock out to their favourite songs. Sing along to their greatest hits.

Sing along to Bad Medicine, You Give Love a Bad Name, and Living on a Prayer.

Enjoy the spectacular show which features the soaring vocals of Tim Carter.

Catch the show on June 2, 2019 at BBQ Bazaar, 18 Junction Road, Burleigh.
Cooly Rocks On™ 2019
Cooly Rocks On has become one of the premier rock 'n' roll festivals on the Gold Coast.

Bring back the 50s, 60s and 70s with his unique event that is eagerly anticipated.

Enjoy Cooly Rocks On from June 5 - 9, 2019. The five-day festival celebrates music and the rock 'n' roll lifestyle.

There are lots of exciting events to enjoy. Enjoy the Show 'n Shine, dance displays, retro markets, Miss Cooly Rocks On, Car Cruises and more. Catch Cooly Rocks on from June 5 to June 9 in Coolangatta. Enjoy the music and the fun environment.

Our Broadbeach Resort Accommodation is near BBQ Bazaar.

We have studio apartments that are perfect for families and friends. Our resort has a basic kitchenette, a balcony, in-room laundry facilities.
To learn more, go to https://www.arubasurf.com.au/apartments.