Posted in
Local Events
@
Jul 9th 2012 8:26am
- By Administrator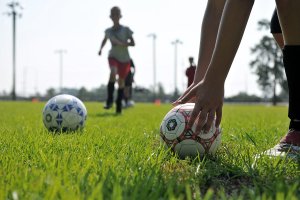 This November will see the return of the fantastic Pan Pacific Masters Games, a world renowned multi-sport event held on the Gold Coast every two years.
It is estimated that 11,000 sports lovers from all over the globe will make their way to the Gold Coast to participate in the Games, which will once again include 40 different sports and disciplines, including soccer, athletics, netball, golf, hokey and basketball.
Almost everyone aged 30 and over can take part - the only requirement is a love for your sport.
In-between games and athletic competitions, you can check out one of the many participant parties and entertainment nights planned for this year's games, or simply chill out on the beach!
If you would like to get involved in this year's event, Aruba Beach Broadbeach resort accommodation is the ideal base, close by the 2012 Official Games Village at the Gold Coast Convention and Exhibition Centre.
Find out more at: http://www.mastersgames.com.au/
Image Source : Geek Philosopher