Posted in
Local Events
@
Jul 7th 2011 9:57am
- By Administrator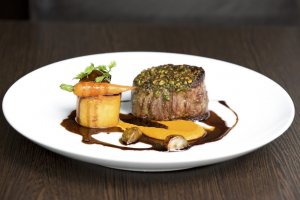 The popular seaside suburb of Broadbeach is undeniably the centre for the finest gastronomy at the Gold Coast. Perhaps the best way to experience all the scrumptious cuisines that Broadbeach has to offer is by taking part in a full week of delightful feasts at the best restaurants in the city. We at Aruba Surf Resort invite you to satisfy your cravings at Broadbeach Restaurant Week.
Happening 15-24 July 2011, Broadbeach will once again throw in a fabulous treat for all the food lovers who want to sample some of the best cuisines in the region. Broadbeach Restaurant Week allows you to dine at any of the participating restaurants and take your pick from $35 or a $55 three course set menu for served at dinner or lunch. With more than 100 restaurants and cafes across the suburb, Broadbeach offers a very diverse variety of recipes from all over the world.
Guests at our Broadbeach resort accommodation can choose from a wide array of diverse and delectable cuisines from all over the globe. Sample some of the finest Modern Australian dishes at Rocksalt Modern Dining. RockSalt sources out for the freshest local seafood and produce, as well as the best quality meat in region. The restaurant will feature a $55 menu that includes Saffron Linguini (with Spanner Crab, Prawns, White Wine, Fennel, Tomato, Chilli, Garlic, Parsley, EVOO) and Grilled Eye Fillet (with Horseradish Crust, Smoked Potato, Oxtail & Mushroom Bourguignon Loin, Cutlet & Shoulder of Lamb, Fondant Potato, Dutch Carrot, Glazed Shallot, Peas & Mint, Lamb Sauce).
Flavourful and exotic, foodies can't help but to indulge in the superb Asian menus at EAST. Guest diners from our Gold Coast budget accommodation can expect a scrumptious array of dishes served at the EAST including Honey and pepper sizzling beef (Black Angus beef, seasonal vegetables, mushrooms, jasmine rice, honey & pepper sauce), Fillet mignon (with fat sweet potato chips, choy sum, tomato and chilli jam), and North Queensland barramundi (with wild rice pilaf, squash and zucchini ratatouille, spiced tomato sauce).
For those who want to have their choice Mediterranean cuisines presented in different serving sizes can go to 1 Two 3 Mediterranean Dining & Lounge Bar. Renowned for their innovative dining concepts, the restaurant lets diners decide on the portion size dependant on their appetite and budget. You can get a tasty serving of their famous $35 menu that includes Linguine (with Chorizo, Spanish onion, olives, spinach, capers, chilli & extra virgin olive oil), and Chicken Saltimboca (Chicken fillet wrapped with sage and prosciutto then oven-baked with buttered potatoes, seasonal vegetables and plum sauce).
For bookings at Aruba Surf Resort, please click here.
Image Source: Rock Salt - www.rocksaltmoderndining.com.au