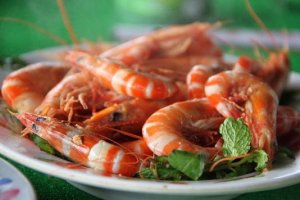 If you love fresh seafood, you're spoilt for choice on a Broadbeach break, with fresh-from- the-trawler treats available at many of the city's best restaurants. Below are just a few of the great seafood restaurants to check out near to out Broadbeach family apartments.
Bugzies Seafood Restaurant
Situated at the Oasis Shopping Centre, award-winning Bugzies is the place to head for contemporary seafood dishes made with fresh from the ocean produce. Menu highlights include chilli and lime lobster and the Bugzie Oyster Creation, which features fresh local oysters, smoked salmon and tiger prawns.
Max Seafood Restaurant
This tucked away local gem is well worth seeking out for its sumptuous Eastern inspired menu that features tapas-style treats like chilli garlic prawns and spicy Cajun calamari.
Yellowfin Seafood Restaurant
Sit back in the Gold Coast sunshine and enjoy a lunch of fresh oysters at this popular city centre restaurant. The talented chefs at Yellowfin Seafood restaurant work closely with local fisherman and fish markets to make sure they work with the freshest ingredients daily. Enjoy!