Posted in
Local Events
@
Jul 12th 2019 2:27pm
- By Administrator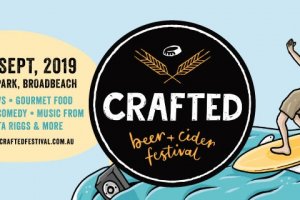 September this year is all set to welcome spring with a choice of exciting events near our Broadbeach resort accommodation. If you're keen to get out this spring, book with us at Aruba Surf and don't miss these Broadbeach events arriving nearby:
Carrara Classic Car Show 2019
The Carrara Markets is the place to be for Father's Day as a display over 40 rare and unique cars spruce up the marketplace. See the shiniest classic cars from all over the region, grab a picture next to your dream car and meet with the owners as well as other likeminded motor enthusiasts. It's a fantastic Father's Day treat taking up one whole weekend on Saturday, August 31 and Sunday, September 1.
Crafted Beer & Cider Festival 2019
Passionate about craft beer? Crafted Festival 2019 in Kurrawa Park is the ultimate opportunity to sample Australia's most unobtainable brews, showcasing top brewing companies from around the country with a lively live music program and a big choice of hot food cuisine from local food trucks and vendors. It's back with even more to taste and enjoy this spring 2019 on Saturday, September 7.
Orchid Spring Show 2019
See spring in full bloom at this year's Gold Coast Orchid Spring Show. Held each year by Gold Coast District Orchid Society, this floral show and market stall event is not to be missed for nature lovers and gardeners, offering purchasable orchids, succulents and bromeliads from a wide range of local cultivators and exhibitors. Enjoy a judged orchid show, raffle competitions and plenty of onsite refreshments at the Albert Waterways Community Centre on Friday, September 20 and Saturday, September 21.

Make September your month to visit the Gold Coast - book directly now at Aruba Surf Budget Accommodation Broadbeach.