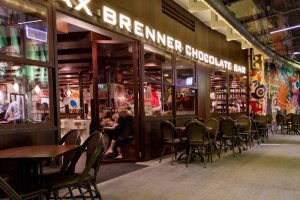 During your visit to Aruba Surf Broadbeach resort accommodation, we encourage you to check out the Broadbeach area with its wide range or activities, attractions and things to do. One of the latest highlights is the new shopping and restaurant precinct at The Oracle Boulevard.
Located in the heart of Broadbeach and only 2 streets away from our Broadbeach holiday apartments, The Oracle Boulevard provides an area of alfresco dining and vibrant boutique shipping. Indulge in the abundance of a world-class social and shopping destination during the day and night.
Here are some restaurants and shops we recommend you stop in at:
Oracle Shopping
Alberto Piazza Shoes, Broadbeach - Featuring some of Italy's most prominent designer footwear brands, Alberto Piazza provides a diverse and elegant range of quality of leather women's shoes.
Donna Uomo, Broadbeach - An ultra chic unisex store, Donna Uomo provides boutique clothing which is innovative and edgy with an emphasis on personal customer service.
Mimco, Broadbeach - With a unique accessories collection, Mimco provides a fantastic range of bags, shoes, jewellery, sunglasses, hats and more.
Oracle Food
Guzman Y Gomez, Broadbeach - Enjoy Latin culture in Australia with Guzman Y Gomez provides high quality Mexican food with traditional flavours.
Max Brenner, Broadbeach - A new chocolate culture, Max Brenner is a unique cafe with an extensive range of chocolate based sweets and delicious chocolates.
Mecca Bah, Broadbeach - Have a taste of Morocco at Mecca Bah Moroccan Restaurant, providing a lunch and dinner menu that takes you on a tour of exotic Middle Eastern flavours and sensations. Mecca Bah also offers a comprehensive bar menu serving local and imported beers, cocktails, wine and champagne.
For bookings at Aruba Surf Resort, please click here.
Image Source: www.seenatoracle.com.au