Posted in
Local Events
@
Apr 10th 2019 9:37am
- By Administrator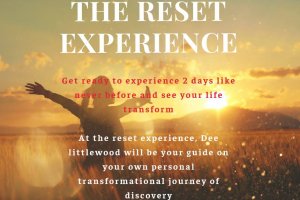 Catch these two events taking place on the Gold Coast in the next few months. The Reset Experience lets you get in touch with your inner power while Almost The Greatest Gig on Earth unleashes your inner music geek.
The Reset Experience
Join The Reset Experience on June 8 at 64 Palm Meadows Dr, Carrara QLD 4211. Experience two days of incredible transformation.

Find out about the techniques that will help you get rid of negative cycles and ways of thinking. Set yourself free and get ready to live your best life. The seminar encourages you to work on yourself. Take two days off to focus on you. Create a supportive environment where you can thrive.

It is possible to change your life. But the work begins with you. Take a moment to understand who you are and discover the beliefs that have kept you from maximising your potential.

We all want inner peace. We all want to be happy. But it seems impossible at times. The seminar pushes you to move forward with hope and determination. Find your inner joy. Gain inner confidence. Change your pattern of thinking and behaviour that has held you back in the past.

Dee Littlewood will be your guide in this inner journey towards self-actualisation. The seminar includes two full days of immersion, the letting it go graduation fire ceremony, and lots of moral support.

Sign up for The Reset Experience and start over.
Almost The Greatest Gig on Earth
Catch Almost The Greatest Gig on Earth on August 10 at Marine Parade, Labrador QLD 4215. This impressive tribute show features and biggest hits from the greatest artists. Sing and dance your way through an incredible catalogue of songs from the best in the business.

Music lovers unite as Almost The Greatest Gig on Earth plays the "soundtrack of their lives". Set in a superb location, this is an eargasmic experience you should not miss. Sing and dance your heart out. Go back to a more innocent time and relive your childhood. Bring back the 80s in spectacular fashion. The show promises to be killer.

Don't miss Almost The Greatest Gig on Earth on August 10 at Marine Parade Our Broadbeach Family Apartments are close by.

The studio apartments have everything you need. Take a break and relax at our carefully designed apartments.

To get more information, go to https://www.arubasurf.com.au/apartments.