Posted in
Local Events
@
Oct 13th 2017 5:21pm
- By Administrator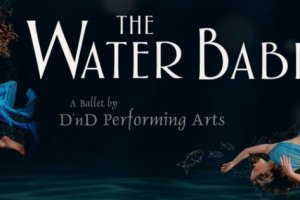 A delightful short ballet, based on the story by Charles Kingsley, about a mischievous young chimney sweep Tom, who learns about love and compassion after spending time in the company of Mrs Doasyouwouldbedoneby and the river fairies, fishes, seahorses, anemones and many other magical creatures who accompany him as he learns these valuable lessons.

Showcasing our talented young classical students between the ages of 3 and 17 years, this production promises to entertain the whole family!

D'n D Performing Arts presents "The Water Babies"

Also included in the second half of the evenings` performance, is a showcase of all the other genres on offer at our performing arts studio – contemporary, jazz, acrobatics, tap, musical theatre and lyrical dance. We are proud to include several winning routines from 2017 Eisteddfod season.

Tickets on sale on 6 November 2017 from 9:00am.

Catch The Water Babies at The Arts Centre Gold Coast on December 7. Our Broadbeach Family Apartments are just minutes away from The Arts Centre Gold Coast.

We have studio apartments and two bedroom apartments. The studio apartments include a balcony, air conditioning, cable TV, ensuite bathroom, basic kitchenette, a small fridge and more. The one bedroom apartment is fully self contained and features a private balcony, air conditioning, modern furnishings, a fully equipped kitchen, in-room laundry facilities, a spacious lounge/dining area, free cable TV, a sofa bed and more. The apartment caters to a maximum of four guests. The two bedroom apartment can accommodate a maximum of six guests. Perfect for family holidays, the two bedroom apartments feature two private balconies, one bathroom, a fully equipped kitchen, microwave, laundry facilities and more.
Our resort is within minutes from the beach. Have a blast and spend a fun-filled day at the beach. Have a romantic beach picnic or just walk along the shore. Spend a fun-filled day shopping at Pacific Fair Shopping Centre, The Oasis, Harbour Town, Marina Mirage and many others. The most popular shopping centres are just minutes away from our resort. Whether you're in the mood for Asian food, Aussie dishes, or European fare, you won't run out of dining options. After a delicious meal, grab a cup of coffee and some dessert. The Gold Coast is famous for its world class theme parks. Spend delightful days exploring the Gold Coast theme parks. Currumbin Wildlife Sanctuary has an astonishing array of native and exotic animals. Movie World brings your favourite hollywood movies to life.

For booking information, please visit http://arubasurf.etourism.net.au