Posted in
Local Events
@
Feb 27th 2019 12:16pm
- By Administrator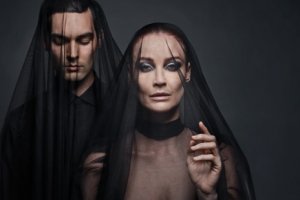 The highlight of the 2019 Bleach* program, don't miss this concert under the stars. Verdi's Requiem embodies the music which captures a crucial moment in time. Requiem represents a bright new start for the City as well as the Festival. The Festival's crowning production, this music is a clarion call to come together and look deep inside ourselves as the music calls us to look within and continue to believe.

After the poet and hero, Alessandro Manzoni, who was also Verdi's close friend, died, Verdi was wracked with grief. Unable to go to the funeral, Verdi composed a requiem in memoriam. What resulted from such pain is one of the most influential works for orchestra and voice ever formed.

Also known as "an opera in ecclesiastical vestments," the opera shows Verdi's gift for dramatic writing. The magnificent score requires almost a hundred musicians and an ensemble of more than sixty singers. Profound and searching for answers to some tough questions, the opera sweeps the audiences into a dramatic journey from despair to hope. Verdi's excellent work has proven to be timeless.

Don't miss this rare opportunity to see this musical concert under the stars. Catch the show on April 27 at Home of the Arts.

Our Broadbeach Family Apartments are close to Home of the Arts. We have great options to choose from. Our studio apartments are spacious and comfortable. The studio apartments are wholly furnished with a balcony, air conditioning, and cable TV. Our basic kitchenette is ideal for preparing breakfast. Enjoy the panoramic views from the balcony. Other room amenities include a kitchen and in-room laundry facilities. Relax in the wide lounge/dining area. The two bedroom apartment can host six people. The two bedroom apartments have two private balconies where you can enjoy ocean views. Reserve our hotel and have a splendid weekend.

For booking details, go to https://www.arubasurf.com.au/apartments.